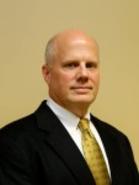 D. Kevin Dull, President/CEO
Kevin Dull is the founder and President/CEO of EnviroSafe. Mr. Dull has more than 30 years experience in risk and crisis management. He has responded to international crisis situations as well as local and state incidents at the command level. He has experience in coordinating over 565 Homeland Security exercises throughout the United States and Canada. Kevin is considered an expert witness in federal courts here in the United States for various disciplines.
Before starting EnviroSafe in 1996, he served as Corporate Director of a chemical manufacturing facility and had responsibilities for governmental compliance and emergency response for all of its USA operations.
Kevin graduated from Western Carolina University with two Bachelor of Science degrees. He serves on various community boards including as Chairperson of the Local Emergency Planning Committee and the Volunteer Court Navigator Program for victims of domestic violence.  Kevin sits on various board of directors for non-profit as well as for-profit entities.
Tom Balchin, President of Board of Advisors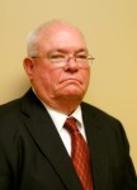 Tom Balchin serves as the President of the Board of Advisors for EnviroSafe. Tom has over 43 years experience in marketing and management. He served on the Board of Directors for a chemical manufacturing facility and held the position of Vice President of Sales and Marketing.
Tom has traveled extensively throughout the United States, Europe, Pacific Rim, and other countries. He brings a dynamic background as well as experience to EnviroSafe.
Tom holds a Bachelor of Science degree from the University of Georgia.
Bryant Kinney, Board of Advisors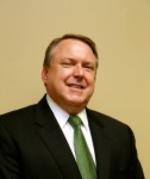 Bryant serves as a member of EnviroSafe's Board of Advisors. Mr. Kinney is Principal, Kinney Public Strategies and has more than 30 years of experience in public and government affairs, communications, strategic planning and crisis management.
Bryant retired from Duke Energy Corporation following a career that spanned over two decades, most recently holding a position as Vice President of Regulatory and Government Affairs for the company's Carolinas operations. Prior to this position, Bryant served as vice president, public affairs for Duke Energy?s energy services group, where he oversaw public affairs for the development of energy projects in 20 states and Europe, Asia-Pacific, and Latin America. He developed programs to establish the company's presence and brand in new regions of the U.S. as well as internationally.
Before joining the energy industry, he served as director of emergency management services for Cherokee County, N.C., and an emergency response planner for the North Carolina Division of Emergency Management.
Mr. Kinney holds a degree from Western Carolina University and has served on various community and regional boards including as Chairman of the board for the North Carolina Independent College Fund and, treasurer and member of the board for Leadership North Carolina.
Steve Naylor, Director of Sales and Business Development
Steve Naylor currently serves as Director of Sales and Business Development overseeing corporate marketing and strategic business development with emphasis on sustainable growth. Mr. Naylor brings over 26 years in the chemical industry with experience serving on an EPA Level III Hazardous Materials Response Team in the capacity of Deputy Director. Steve has authored many Hazmat training programs and has responded to, commanded, and mitigated chemical emergencies around the Globe.
A majority of Steve's experience prior to EnviroSafe involved leadership of Health and Safety programs for a large chemical company, where he worked extensively with agencies such as NC Department of Labor serving as an instrumental part of receiving the Million-hour Safety award.
Steve is known Nationally for his talents working with private industry, local municipalities, and the healthcare industry to develop customized Health, Safety, Environmental, and Hazardous Materials / Disease outbreak programs.